ARK Survival Evolved for Nintendo Switch
The biggest highlight of our presence at GDC 2018 has got to be the "ARK: Survival Evolved" Nintendo Switch version demoed by Jeremy and Jesse from Studio Wildcard. We only had a couple of months to create a first playable version, but that version was never intended to be shown live on stage so early on. Jeremy however, was so impressed with the first playable that he wanted to use it during Epic's keynote: "State of Unreal" on Wednesday morning. This, of course, involved rallying people into the office on Sunday night (!) and the following days up to the live demo to lay the last hands on a solid demonstrable version and it was well worth it!
"Part of the ARK team, front row. These guys had been responsible for coordinating the amazing team back home in The Netherlands!"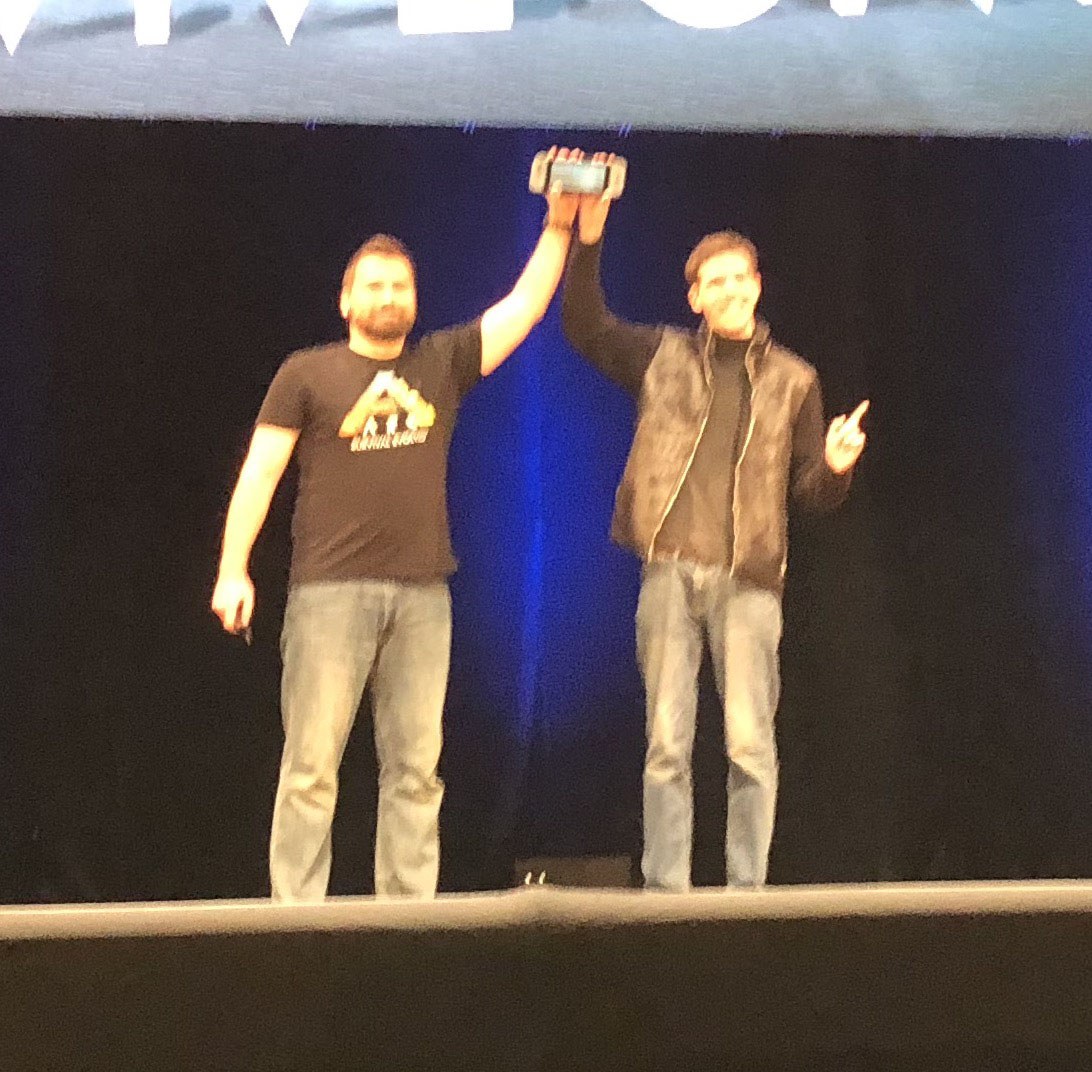 "Jeremy and Jesse from Studio Wildcard, the creators of ARK: Survival Evolved, holding a Nintendo Switch with our work on it"
Feature post on GamesIndustry.Biz
"How the got ARK: Survival Evolved working on Switch" is the latest interview with our CEO, Ralph Egas, that got posted right after the live stage demo of ARK SE for Switch during Epic's keynote on Wednesday.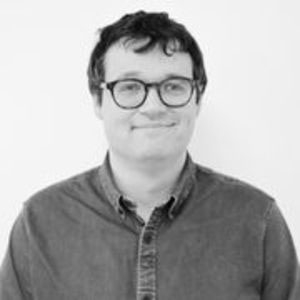 Christopher Dring, being a super talented writer and a very nice bloke, was so cool to spend time on Skype the week before to help Abstraction with some great coverage in lieu of the ARK Switch announcement. It turned out to be a fantastic interview. The day before the reveal he even managed to find the time to meet Ralph at the Marriott Marquis hotel lobby to go through his write-up to make sure he got everything right. No changes were needed. Nothing short of stellar.

We're hiring!
Lastly, we had an Ad running during GDC where we asked people to apply for jobs. We've got a lot of applications out of that, so mission accomplished! We're definitely not there yet and we are still looking to hire Programmers, Designers and Artists. Why the ramping up? Well, first off, we're in demand. Successes like our work on ARK and derivatives attract more potential clients and more work from our current partners. At some point, you're gonna hit a ceiling in terms of capacity and your clients start running into a wall. Second, we're starting our own game project in July, so we'll be separating our studio basically into 2 teams. One team will continue to work on adaptations and co-development projects with our partners and the other team will be dedicated to our own game project.
It's a bit early to talk about our game-to-be in concrete terms, but here's at least a vague but inspirational excerpt we used to reach out to potential new family members:
Every once in a while, somewhere, a spark will emerge that has the power to change perception. The one we found may or may not impact the way we play games, but it most certainly will transform an existing genre and finally move it forward under our careful guidance. We'd like you to join us on a journey to leverage that spark and create a product of our own that will speak to the imagination of many.